Proud Sponsor of the 2019 Oklahoma City Memorial Marathon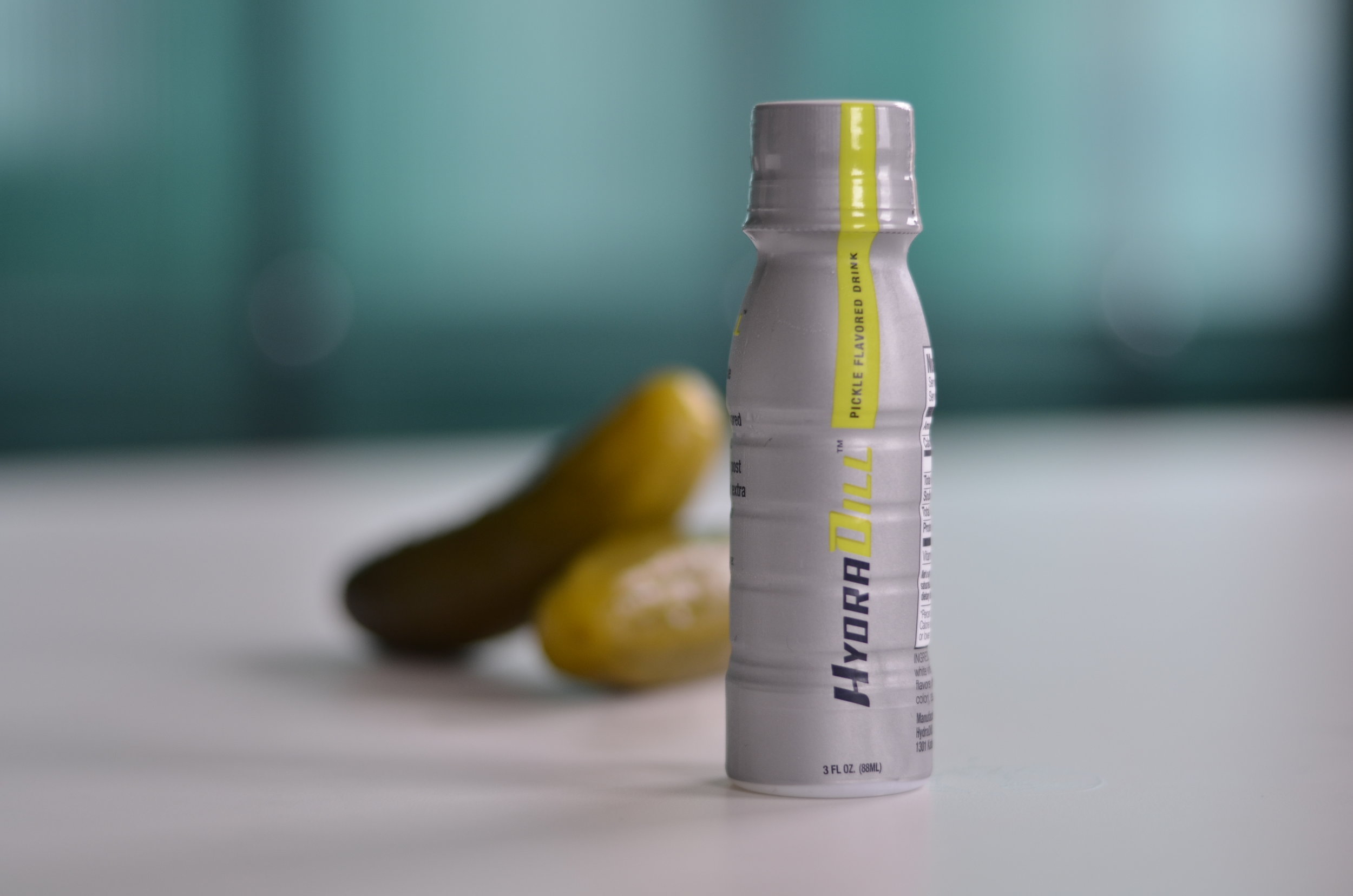 Get the boost of natural pickle juice with added electrolytes to keep you going longer! Dominate the trails, put in that extra mile, walk 18, play an extra set, finish your first full marathon or Cross-fit circuit with confidence. For whatever it is that drives you, HydraDill™ gives you the drive to push your limits.
 
Post-workout Benefits:
Premium hydration
Replenish vital sodium levels
Minimizes muscle cramps
Fatigue recovery
Pickle Flavored
Drink Mixer
HydraDill™ Pickle Flavored Mixer is the great tasting mixer for your spirits. With added electrolytes to guard against hangovers and stay hydrated longer, HydraDill™ is the real deal!
One of the main reasons for a terrible hangover is because alcohol is a diuretic, leaving you feeling dehydrated. HydraDill™ helps to replenish your depleted sodium levels.
Night on the Town Benefits:
• Premium hydration
• Prevent/minimize hangover
Benefits and research about drinking HydraDill
At first, drinking pickle juice might sound kind of gross. But there are several reasons to consider it.
Athletes have been sipping this briny beverage for years. Experts didn't know all the reasons why pickle juice was good to drink after exercising. They just knew that it seemed to help relieve cramps.
They were right. It appears to help with muscle cramps, plus more. Here's a look at 10 healthy benefits of drinking pickle juice.
1. It soothes muscle cramps
2. It helps you stay hydrated
3. It's a fat-free recovery aid
4. It won't bust your budget
5. It contains antioxidants
6. It supports weight loss
7. Controls blood sugar levels
8. It boosts gut health
9. It lowers cholesterol
10. It sweetens your breath
HydraDill 3oz.
This perfect 3oz bottle is perfect for athletes needing a quick boost of hydration. If your on the go this size can keep you hydrated and active. A perfect shot to cure a hangover.
HydraDill 25oz.
This nice tall 25oz bottle is ideal for restaurants and bars, in order to mix drinks or pour a perfect shot to chase a drink. It will also help alleviate hangovers for happening.
Head
quarters
2401 W. Memorial Rd.
Suite C154
Oklahoma City, OK 73134
Now Hiring
Join our great team at HydraDill™! Looking for motivated individuals to be apart of this great company in aiding in the recovery of serious athletes, through the power of pickle hydration. If you have what it takes contact us today.